Samedi 05 février 20h : THE YOUNG GODS + Sonic Angels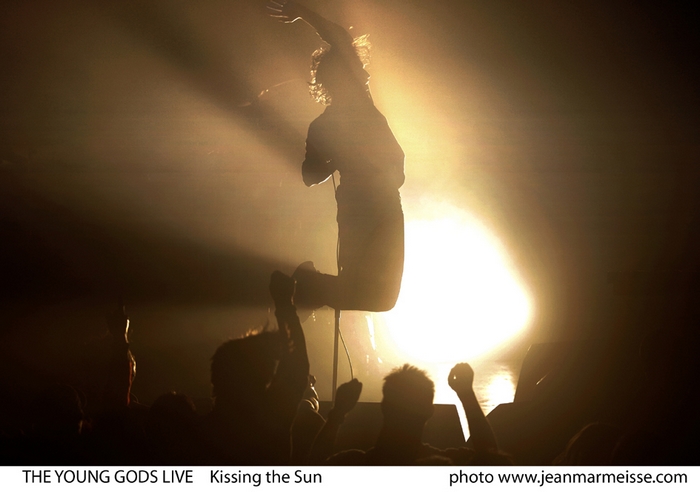 The Young Gods
:
Vingt-cinq années d'existence et pas le moindre signe d'essoufflement. Après leur dernière expérience acoustique et une importante tournée, The Young Gods reviennent avec un nouvel album plus électrique « Everybody Knows ». Retour aux machines, avec un son sans doute un peu plus...frontal ! Un retour en force qui va s'effectuer avec le brio que l'on sait...
http://www.myspace.com/theyounggods
Album : Everybody Knows / 2010
Sonic Angels (Rock / Montpellier)
:
"Garage Rock, Power Pop, Punk Rock, avec un doigt de psychédélisme, une bonne louché de High Energy Rock'n'Roll, et cette touch of class typique des groupes français des 80's (Dogs,...) !" B. Tappaz - Grenoble
http://www.myspace.com/sonicangelsband
Sortie de leur 3ème album "Don't Mess with The Angels" uniquement en vinyle sur Speed Rcds le 4 février 2011.
INFOS PRATIQUES :
Tarif plein : 19€ (frais de loc inclus)
Tarif réduit : 16€ (étudiants, chômeurs)
8€ (adhérents Victoire 2)
6€ (Pass culture)
Venir à Victoire 2 :
En tramway : Ligne 2, arrêt Victoire 2, dernier tram à 01h le samedi et à minuit les autres jours.
En voiture : Sortie autoroute n°32, St Jean de Védas, puis suivre Montpellier jusqu'au 3° rond point, sortir à Victoire 2.
Contact : Salle de concert : 04 67 47 91 00
Locaux de répétition : 04 67 20 13 62 (à partir de 14h)
Contact public, adhérents, presse : Hélène /
victoire2promo@wanadoo.fr
/ 04 67 47 91 00
WEB :
http://www.victoire2.com
Facebook : « Salle Victoire »
Myspace.com/victoire2
Twitter.com/SalleVictoire2